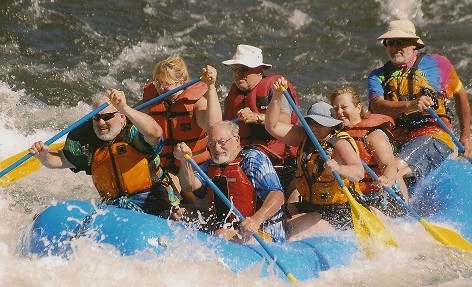 I am the Senior Training Consultant at Carlson Data Systems. I received my Designated Subject Teaching Credential in Computer Science in 1987. After a move to Northern California with my family in 1994, I established Comprehensive Courseware which provided instructional materials to businesses nationwide. In 2004 I expanded the company to include database creation and management services as well as professional classroom and virtual training.
In addition to contributions as an experienced trainer, I also participated in the state-wide execution of mandated student portfolio program which became a California state requirement for graduation from high school.
I also wrote eight instructional manuals in support of Microsoft Office Suite products including: Word®, Excel®, PowerPoint®, and Outlook®.
When I get a chance (and weather permitting) I love to go whitewater rafting with friends down the American River, but I have to admit that I don't really get to go as often as I would like.  Outside of that…I love to go camping with the family and visiting Catalina Island whenever possible.